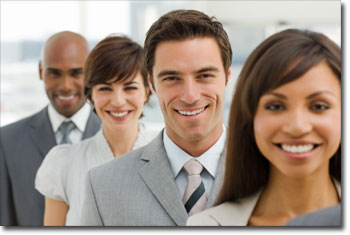 Our advisors are licensed to provide individual advice on life insurance, segregated funds, personal health insurance programs and individual disability programs, and are available to help our clients in any of these areas.
Rather than taking a cookie-cutter approach, our consultants focus on your unique requirements. They are committed to building partnerships that give them the insight they need to plan strategies that meet your individual or company objectives which could include employee benefit plans, retirement programs or Health Spending Accounts (HSA).
We repeatedly deliver superior plans because of the strength of our specialized consultants. Every consultant has extensive knowledge and expertise in corporate benefit plan design combined with a broad understanding of the associated industry trends, costs and legislative environment in order to provide superior consulting solutions.
With our strong relationships and alliances with key providers and industry affiliates we are then able to deliver the plan that best meets your needs.
It's a winning approach where everyone benefits.