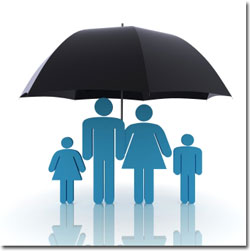 Secure Benefits works with self-employed individuals, small companies, and companies with more than 1,500 employees to offer them comprehensive benefit programs that meet their particular needs. Within this realm our products include:
Health and dental benefits

Short- and long-term disability programs

Accidental death and dismemberment coverage

Life insurance and dependent life

Health and dental benefits including Health Spending Accounts (HSA)
Relying on our deep experience, we work with the employer's representative(s) to determine the program or programs that most effectively meet the needs of the individuals and then package those benefits as cost-effectively as possible. As part of this process we do a complete marketing to all carriers and an in-depth analysis comparing the employee benefit quotes.  We will highlight any differences between the company's benefit design so there are no surprises. Among the pricing issues to be considered are whether the program should be a traditionally fully insured program or one where the employer self-funds the health and/or dental benefit (this is referred to as self-funded or ASO — Administrative Services Only). Once the program is put in place, we ensure you receive the post-sales service you and the benefit program require.  If you need us, we'll be there.